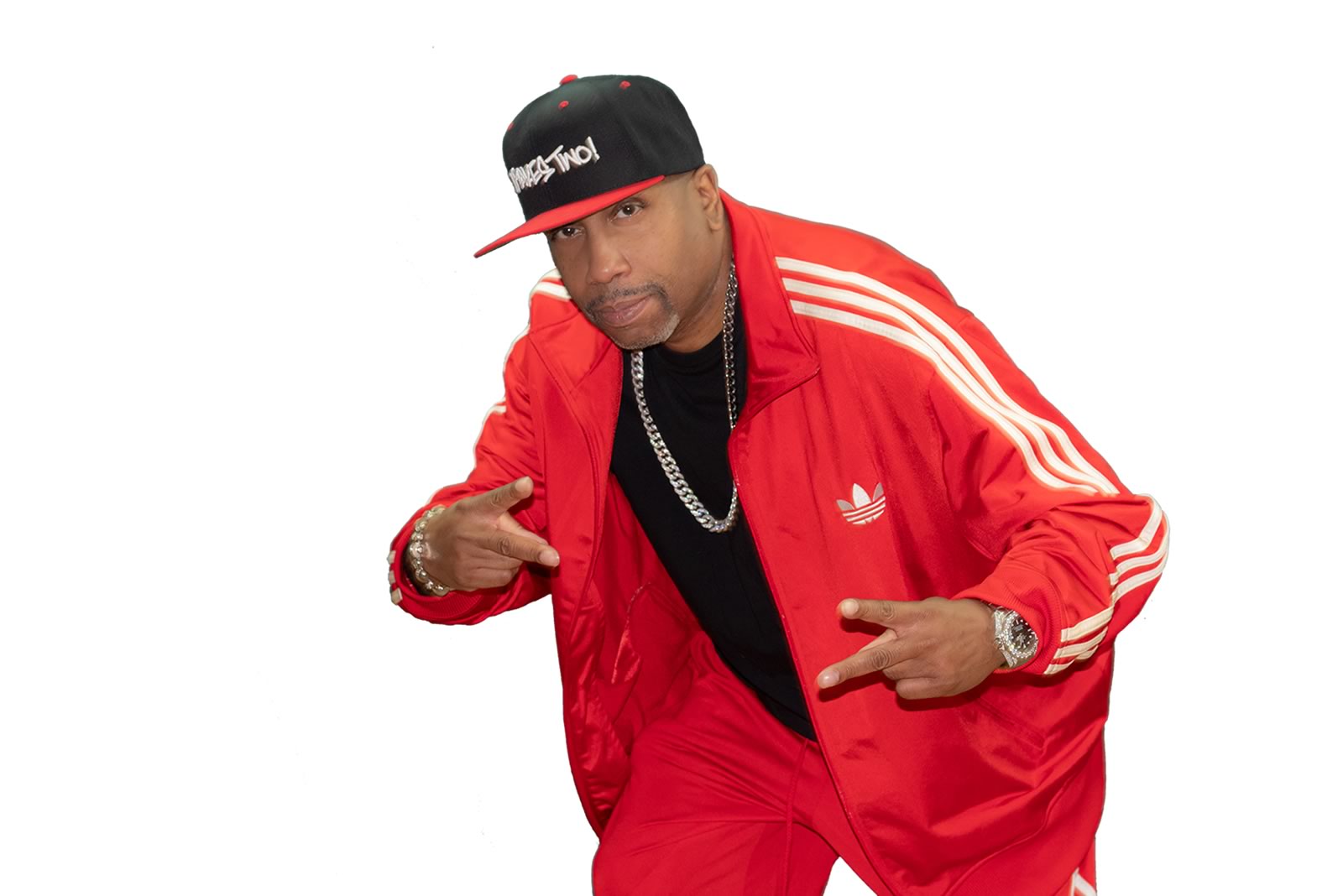 Rob Base from Harlem New York, first began performing with various group; Sure Shot Seven, Cosmic 3 MC's, Freedom Force and Disco Enforcers. He and partner DJ EZ Rock, (whom he has known since the 4th grade) would eventually separate from the groups to form Rob Base and DJ EZ Rock. Their first single "DJ Interview" came out on Mike and Dave's label Star Maker's Records in 1986. World to World Records would produce their second single "Make it hot" in 1987. Rob Base and DJ EZ Rock's music began to gain momentum and they would receive a distribution deal with Profile Records by 1988.
In 1988, Profile records released Rob Base & DJ EZ Rock's debut album It Takes Two. The album produced 3 Top 10 hits; "It Takes Two", "Joy and Pain" and "Get On The Dance Floor", which reached #1 It's title track became a massive single, and it (single) and the album were certified platinum by the RIAA on June 12, 1989 and December 28, 1989, respectively. The single, gained Single of the Year honors from both Spin Magazine and The Village Voice. Additional singles Get on the Dance Floor and Joy and Pain continued to help push the album to multi-platinum status. In 1989, Rob Base dropped a solo release called "The Incredible Base" which included a network of hits; Turn it out (Go Base) and Get up and have a good time.
In the last 30 years, Rob Base has continued to make his mark in the Hip Hop and Freestyle worlds. Rob has had the opportunities to make countless television appearances on shows like The Monique Show, The Queen Latifah Show, Good Day NY and the sitcom The Game. The Song It Takes Two has been featured in Movies like, The Proposal, Love & Basketball and The Sisters and in commercials for Yoplait Yogurt, Burger King and NFL Mobile, Target, and is now currently the opening song for LL Cool J's Lip Sync Battle. The song is a very popular choice on The Tonight Show with Jimmy Fallon and can be heard at almost every major sporting events. Rob Base has also added Celebrity DJ to his resume, as he was the guest DJ at the MSNBC White House Correspondents Dinner in 2014, and David "Big Papi" Oritz of the Boston Red Sox, retirement party. In 2017, Rob was the Half-Time performance at the NBA Finals Game 1, between the Golden State Warriors and the Cleveland Cavaliers.
On October 12, 2018, Rob Base Joined Salt N Pepa, All 4 One, Kid N Play and En Vogue for the first ever Hip Hop Residency in Las Vegas.
Rob Base can currently be seen performing on stages around the World, on the I Love The 90's Tour, Back to the 90's and Hammer's House Party. These tours includes legendary acts like, Salt N Pepa, Vanilla Ice and TLC and Mc Hammer.