Artist Highlights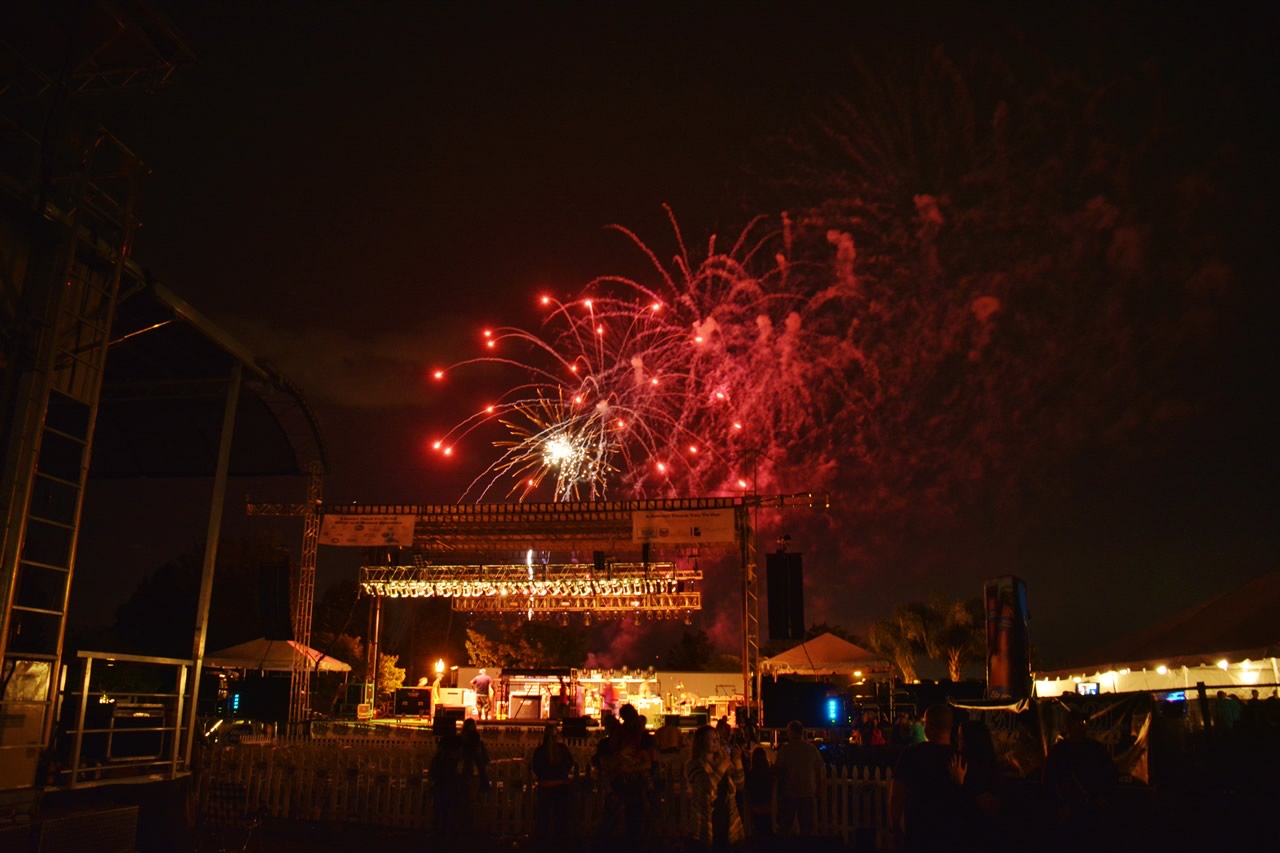 Get to Know The 2018 Lineup
If you have been in Ocoee for any amount of time, you know that Founders' Day is always a big deal around here. As the best free Central Florida country music concert, we know how to bring the fun every November. This year marks our 25th anniversary, so our gift to you is an awesome musical lineup!
We know you are excited to see headliners Big & Rich, Easton Corbin, Scotty McCreery, and Jake Owen, but how much do you know about them really? To get you even more pumped up for November, we have rounded up some fun facts about our musical acts.
Big & Rich
We can't wait to see what Big & Rich bring to the stage this year! As veterans of the Founders' Day Festival, Big Kenny and John Rich know how to get the party started. You might know them for their hits "That's Why I Pray" and "8th of November," and you definitely know them for "Save a Horse (Ride a Cowboy)."
Did You Know: Big & Rich co-wrote "Amarillo Sky" for Jason Aldean, which became one of his biggest hits.
Easton Corbin
Another returning artist to the Founders' Day stage, Easton Corbin is a welcome addition to our 2018 lineup! His singles "A Little More Country Than That" and "Roll With It" raced up to number 1 on the U.S. country charts, solidifying his spot in fans' hearts. As a Florida native, we are happy to see him this November!
Did You Know: Easton Corbin graduated from the University of Florida with a degree in Agribusiness.
Scotty McCreery
Everyone knows Scotty McCreery's humble beginnings because most of us saw them on television. As the winner of American Idol season 10, we watched him find his footing and start a compelling musical career. Before American Idol he was just a teenager from North Carolina who loved to play baseball. Some of his singles talk about the in a brutal man. After his big win he released a series of fan favorites, but the first number 1 hit on the country singles chart was "Five More Minutes," which was released in 2017.
Did You Know: Scotty wrote a series of blogs for the MLB entitled McCreery on the Majors dishing out his extensive baseball knowledge and love for the Boston Red Sox for fans.
Jake Owen
With loads of charm, Jake Owen burst onto the country music scene with his debut song "Yeehaw" in 2006, which reached number 16 on the Billboard Hot Country Songs chart. The legend goes that Jake Owen had been recovering from a wakeboarding accident that derailed his attempts at a professional golfing career when he took up guitar. He started playing gigs, moved to Nashville, and the rest is history. Since then he has released hits like "Startin' With Me" and "Don't Think I Can't Love You."
Did You Know: Jake Owen was born in Winter Haven and grew up in Vero Beach, Florida.
Runaway June
Growing up with the country trio sound of performers like the Dixie Chicks, the women of Runaway June wanted to fill the void with their soulful harmonies. Naomi Cooke, Hannah Mulholland, and Jennifer Wayne were all singers and songwriters on their own rights, but when they met in Nashville they felt pulled to perform together.
Did You Know: Jennifer Wayne is the granddaughter of legendary actor John Wayne.
Drake White
After graduating from Auburn University, Drake White picked up and moved to Nashville to pursue music. He stayed with his only friend in the city, but he knew he belonged there. This drive and passion for his music comes through loud and clear in his performances. His top 20 hit "Livin' the Dream" is an earthy feel-good song that we can't wait to hear on the Founders' Day stage in November!
Did You Know: Drake White worked as a general contractor before quitting his job and pursuing a musical career.
Our musical lineup this year is surely one of the best Central Florida country music concerts around! Remember, the whole festival is free family fun with rides, food, and a marketplace with our amazing local vendors. We hope to see you at the 25th Ocoee Founders' Day Festival this November 2nd and 3rd!