Event Navigation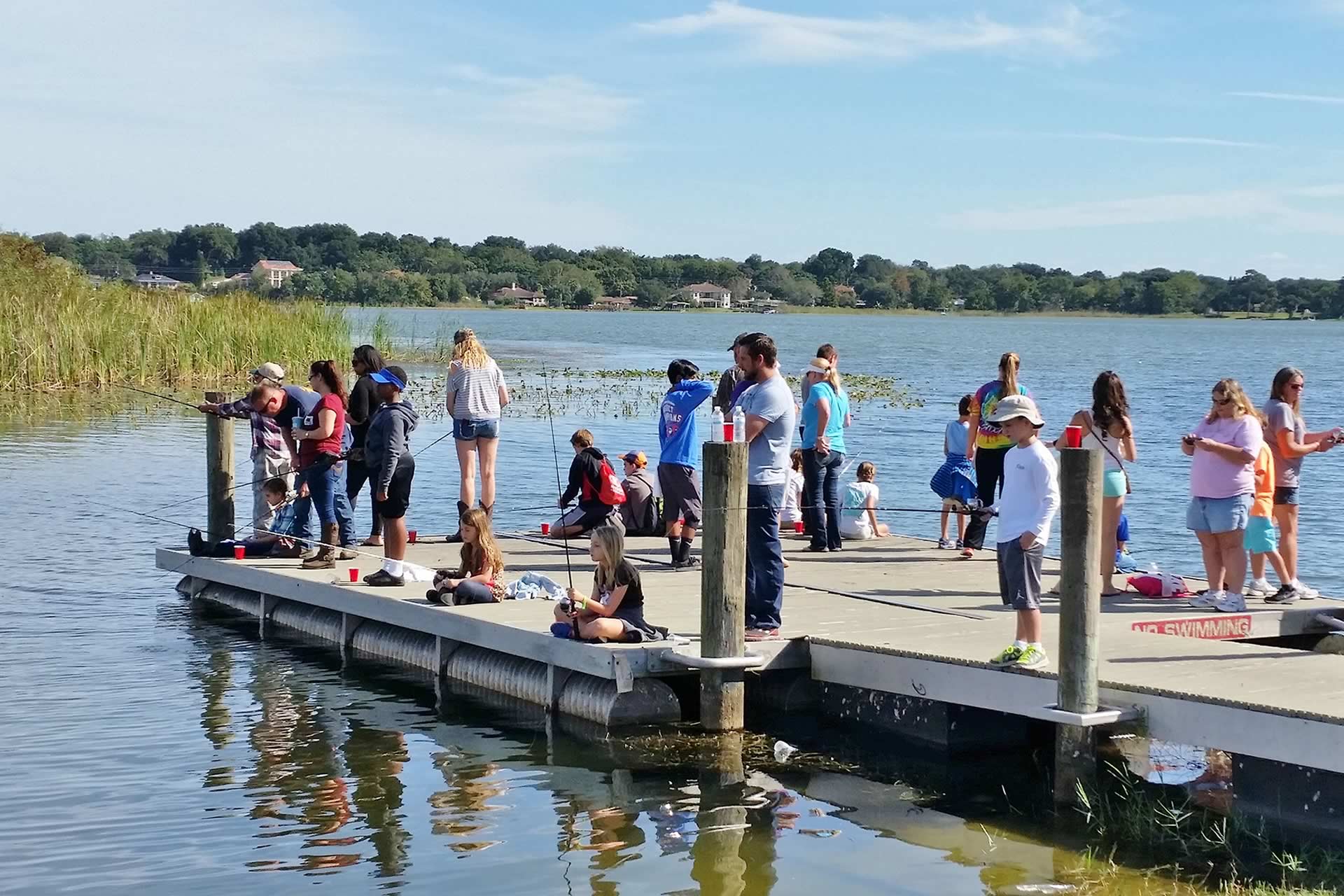 FAB FIVE Family Fishing Tournament
The City of Ocoee and the Florida Fish & Wildlife Conservation Commission (FWC) will be teaming up once again to host a family fishing event as part of the Ocoee Music Festival activities. The event will run at the Ocoee Lakefront from 10:00 am to 12:30 pm on Saturday at the Ocoee Music Festival. Everything about the event is FREE and no pre-registration is necessary!
The fishing will occur at the boat ramp boat docks. Bait and tackle will be provided compliments of the FWC's Fish Orlando program. Raffle prizes will be drawn from the stage closest to the boat ramp at 12:15 pm. FREE event T-shirts will be handed to event participants as long as supplies last. Headquarters for the event will be on Lakeshore Drive right next to the boat ramp.
The FAB FIVE Family Fishing Event is always a highlight of the cooperation between the City of Ocoee and the FWC's Fish Orlando program! Fish Orlando's mission statement is to provide and promote quality fishing opportunities in the greater Orlando area. Ocoee became part of the program in 1999 when Starke Lake was named a Fish Orlando FAB FIVE water body. The FAB FIVE are five water bodies in the greater Orlando area managed for quality-size fish and/or a unique fishing experience (See the informational kiosks at the Ocoee lakefront to find out the other FAB FIVE water bodies).
Over the past two decades, Starke Lake has been renovated to make it better for fishermen. The FWC has partnered with the City of Ocoee to remove nuisance aquatic vegetation, replant plants favorable to fish and wildlife, construct fishing lanes, and build a fishing pier.  The FWC also provides fish food to a volunteer that distributes fish feed each morning to attract fish to the pier.  For the boat angler, the Fish Orlando team maintains 3 fish attractors (marked with an FWC buoy) that provide off-shore cover for the fish. Lastly, the FWC and the City of Ocoee are working hard to improve the water quality in the lake which will help not only the fishermen catch more fish, but create a more ascetically pleasing view.
So come on out and see the work yourself while having some good old-fashioned family fishing fun. The fish are usually cooperative, and almost no one goes away from the event without a smile on their face.
Fish Orlando "Bringing Quality Fishing to Families"