Join Our Vendor Team!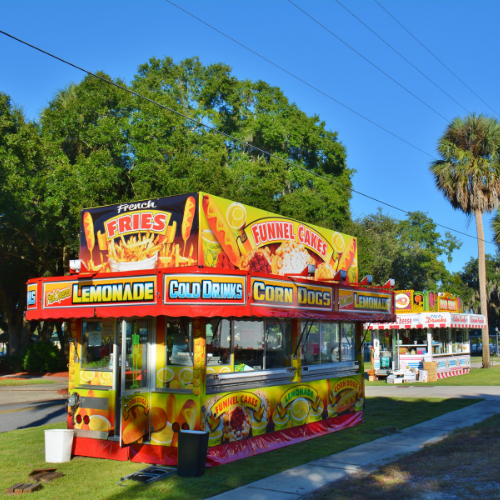 The Ocoee Music Festival is BACK and ready to get our vendors on board! We have two vendor areas: the Marketplace, featuring merchant wares and services, and the Food Area, housing all of our culinary delights.
There will be live entertainment on both days, along with a kid zone for lots of family fun. 2022 was our reintroduction from a 2 year hiatus due to the pandemic and it was a HUGE success! We expect even bigger crowds this year and with the new City Hall completed our locations will be different from last year creating better crowd flow.
This year's vendor portal will also be upgraded and better than ever, making it easier to submit your application. The portal will include a map of the area (to include a detailed view of which areas and spots are available) sign-up capability and invoicing.
Registration DOES NOT guarantee a spot at the festival. Once the registration period closes, the OMF committee will review the applications and grant approval with the following factors receiving preference (in this order):
Local Ocoee Businesses
Vendors from Previous Years
Surrounding Area Businesses (WG/Windermere/Apopka)
Businesses will then be notified of their approval to choose and pay for their booth location. If additional spots become available vendors will be notified directly.
We are looking forward to another great year! If you have any questions – email us at musicfest@eventindustrymarketing.com.