Meet Our Lead Sponsor – CCWO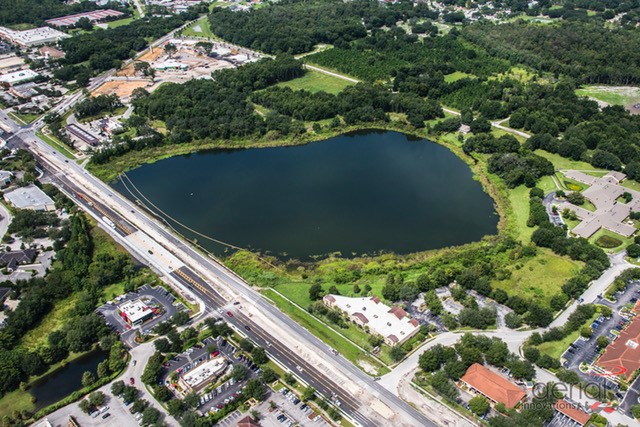 We are honored to once again have CCWO as our lead sponsor of the OMF! As they are making a big impact in our community we asked them to tell us a little about themselves and what they have been up to. So without further ado, meet our lead sponsor – CCWO!
About us:
Our mission at City Center West Orange is to create a human-scale community with a livable, walkable downtown core designed to foster an improved quality of life for all of our residents – embracing what is known as "New Urbanism" planning. To bring this principle to life, we are building a mix of urban housing, civic spaces, and office and retail/restaurant buildings, all within City Center West Orange in Ocoee, FL.
A Phased Approach
Phase I plans include approximately 578 Multi-Family Units, 225,000 SF of retail and restaurant space, and 50,000 SF of office space.
Additionally, future Phases will include approximately 2,300 multi-family units, 500,000+ SF of Retail/Restaurant space, 200,000+ SF of Class A Medical and Office space, a hotel, and convention space.
With over 85 years of combined experience, City Center West Orange's purpose is to create exciting spaces that enrich the community and people's lives. Our success is based on practical business sense and the ability to project feasibility.
What we've accomplished:
Let's address the elephant in the room. We know many people think that our project is "dead" or that little has been done, but we assure you that's just a misconception. There is so much more involved in developing vacant land than just putting up a wood frame and walls.
Early Stages
Every development project begins with the pre-development phase. This phase includes: acquiring the property, planning the project, and administrative work.
Our team completed the analytical and administrative work required to initiate building, which involved significant communication with third parties (e.g., the City of Ocoee), analyzing the property and its market to determine the highest and best use, performing feasibility studies, budgeting hard and soft costs, conducting surveys and environmental reports, acquiring the property (including land purchase execution and due diligence procedures), obtaining land use approval and building approval permits.
Construction Begins
Once all of that was achieved, our team dealt with the first steps of actual construction. Because our development sits on land that used to be orange groves, we had to: clear the land of all the trees and undergrowth, conduct further geological surveys for safety reasons, build a retention pond for water management purposes, and deal with wildlife – all before officially "breaking ground."
Since the groundbreaking, we've completed all of the following infrastructure – much of it underground!
Water supply, storm water, sewer, power distribution, and telecom works
Foundations for parking garages
5.7 miles of roadways and sidewalks
Boardwalk around the lake
Tunnels for the lake bridge, etc.
For even more detailed information, check out our construction progress outline below!
Construction
The Highway 50 bridge over Lake Bennett. These FDOT improvements are essential for the traffic increase City Center West Orange will create. FDOT completed this multimillion-dollar project in late 2017.
We broke ground and began infrastructure work.
Fourteen (14) Gopher Tortoises were moved from the site of City Center West Orange to a protected habitat. Gopher Tortoises are a keystone species that play a critical role in maintaining the local ecosystems vulnerable to becoming endangered because of habitat destruction.
Clearing for CCWO's retention pond commenced.
The site was stripped for the building pad, and the clay stockpile and liner for the pond were started.
Water management, including retention and sewage, may not seem exciting, but it's a key part of infrastructure and development.

Installation of water systems. City Center West Orange requires the following systems:

Sanitary
Potable
Reclaimed

Installation of storm drainage systems to manage stormwater/runoff from potential hurricanes and thunderstorms.

Roadways

How to build a road:

Before the pavement hits the ground for a new road, the land must be cleared.
Then, the ground has to be tested and modified to support the load of the planned road.
Next, underground utilities have to be installed and inspected.
Now, curbs, subbase, base, and prime must all be laid and inspected.
Finally, Pavement can be poured, but it's not a road until the signage, striping, sidewalks, crossings, and lights are completed too.

The path for Maine Street connecting Maguire Road and Bluford Road was cleared, and construction on that section began.

Permits

The Permitting Process:

It starts long before any groundwork and continues throughout construction.
A developer needs authorization from the government and other regulatory bodies before beginning construction.
In addition to a Building Permit, certain construction activities require special permits, like burning cleared scrub.
There are also parts of site work that do not fall under the scope of the building permit and require additional permits, like retaining walls.

Got the City of Ocoee's CO approvals for the construction work done in 2020.
Secured permits for the next step in construction and started work on the shop drawings for the garage to go vertical.
Obtained City approval for the water, sewer, and reclaimed water systems.
Submitted all of the as-built drawings to the City for approval.
Prepared for inspections.
Got the City to sign the Florida Department of Environmental Protection form for the waterline on Lake Bennet.

Phase 1 Building Foundations

Building AB

Completed the installation of 760 stone columns (about three (3) miles) into the ground as the basis for the garage foundation.
Poured 1,424 cubic yards of concrete for the garage foundation.

Building CJ

Completed the installation of 1,866 stone columns (about ten (10) miles) for the garage foundation.
Poured 4,250 cubic yards of concrete for the garage foundation.

Completed Lake Bennet Island and installed 18 ConSpan Arches around the Island – laying down the foundation for the lake boardwalk and road.
Finished almost one mile of roadway, including the Blackwood extension and the lake shore road.
Installed a railing around Lake Bennet Island and the lake shore road for safety reasons.
Post-construction fixes in preparation for Inspections:

Continuity tests on the water system.
Repaired all of the storm drain covers.
Applied new fabric and drain socks on the curb gutters.
Maintenance
Site Maintenance

You can imagine how challenging it is to maintain such a large construction site, especially during the summer rains in Florida.
Some extremely stubborn weeds grew throughout the construction site, and we had to try multiple herbicides until we finally found one that worked. The weeds had to be sprayed with the herbicide, and then we had to let the herbicide sit on the weeds until they died. Finally, the weeds had to be pulled out by hand.
We did this several times throughout the summer, but the cost became prohibitive – as it was several thousands of dollars each time. Ultimately, we decided to wait it out until we resume construction.

Fence & Wrap Repairs

We've had several people crash into the varios sections of our construction fence, so we had to remove and repair multiple sections of the fence.
We decided to reinforce the fence in locations where it was weak.
We rescued several dogs and cats abandoned at the construction site.
Another source of repairs: the fence wrap. Between the crashes, heavy rain and winds, and faulty tie wraps, we've had to adjust and readjust the fence wrap many times.
Superintendent
Our General Contractor recruited and hired a highly experienced Superintendent to oversee the project and get ready for the next stage of construction.
The Superintendent walks the site daily to report on the construction site conditions.
Architecture
In preparation for the next phase of construction, the architecture, engineering, and construction teams spent several months working with the City of Ocoee to submit the vertical garage drawings for buildings AB & CJ.
The City approved the parking garage drawings for building AB but required drawing revisions to the building CJ parking garage. The revisions were resubmitted to the City and were approved by the 4th quarter of 2021.
Behind the Scenes
Finance

We established a Community Development District (CDD)

Savings: The creation of a CDD and the sale of the bonds will save the Developer $50M.
City & State Approval: Both had to approve the creation of the CDD. State-approved offer of bonds.
Morgan Stanley: We worked with Morgan Stanley to complete the Bond Offering & Sale.

Marketing

Created and updated marketing materials in preparation for the ICSC ReCon show.
Redesigned the City Center West Orange website.
Created the 29 Palms at City Center website.
Designed and distributed a quarterly magazine for investors and email list.
Designed and distributed a bi-weekly construction update newsletter for investors and email list.
Designed all new marketing materials, etc.

Design

Designed and outfitted Sales Trailer.
Chose potential finishes for the 29 Palms residences.
Attended IBS and Coverings industry shows to stay on top of interior design trends and materials.