Sponsor: 103.1 The Wolf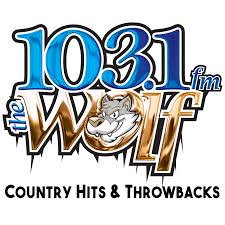 The home of country hits and throwbacks, 103.1 The Wolf has been a gracious sponsor of the Founders' Day Festival over the years and we're so excited to have them again for our 2016 edition. Whether it's MurphDawg or Elise Rossi, the Chad Show or Davy Lopez, The Wolf has a diverse lineup of personalities delivering that sweet country goodness 24/7.
Country and Founders' Day go hand-in-hand, so it's a no-brainer to have The Wolf represent at our tremendous festival concerts. This year The Wolf has helped bring in country legends T.G. Sheppard and Big & Rich, along with superstar Pat Benatar. We have had some massive concerts at Founders' Day before, but something tells me this year is going to be downright epic.
The Wolf doesn't just support Founders' Day, they help sponsor other amazing community events and causes around Central Florida, including Veteran's Day Parade, BBQ 4 the Blue and Freedom on the Waterfront.
So when you see The Wolf crew (or should I call them pack?) at the festival, be sure to thank them for all the awesome work they do, all the great country they play over the airwaves, and for helping make Founders' Day the amazing event that it is!