2018 Event & Parking Map
Ocoee Founders' Day Festival 2018 is just around the corner, and we want everyone to come out and have a great time celebrating 25 years of food, fun, and country music! We are so excited to offer an amazing concert lineup this year, including some returning acts and new performers. As always, we will have lots of games and rides to everyone in the family, and our marketplace will be filled with vendors from all over sharing their products.
But first, getting there! Parking is on availability and is first come first served, so plan to get there early to get a good spot! Here is the map for available parking.
Parking Map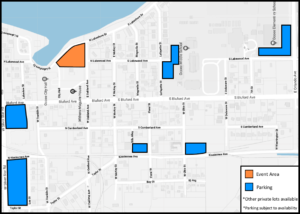 If you would rather skip the parking and leave the driving to someone else, we will also have a designated Uber & Lyft drop off and pick up area. You can see the spot on Bluford Avenue at Lakeview Street on our map below.
Uber & Lyft Map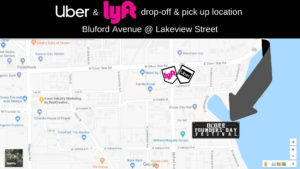 Our Ocoee Founders' Day Festival 2018 event map is a great resource for you to plan your weekend with us! You can see all of the fun spots, including amusement rides, marketplace, food vendors, and the concert spectator area.
Event Map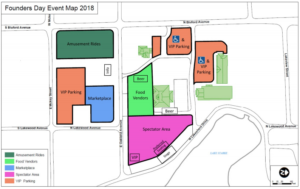 We can't wait to spend the 25th year of Ocoee Founders' Day Festival fun with you! You can find more information about what to bring, who will be performing, and all the Founders' Day events right here on the blog or on our Facebook page. Remember to mark yourself as "Going" on our event page as well so you get all the event updates! This year will mark 25 years of a fun-filled Ocoee tradition—Don't Miss It!
Share our event badge on your social media profile if you are attending the festival!