Looking Back At Founders' Day Festival Highlights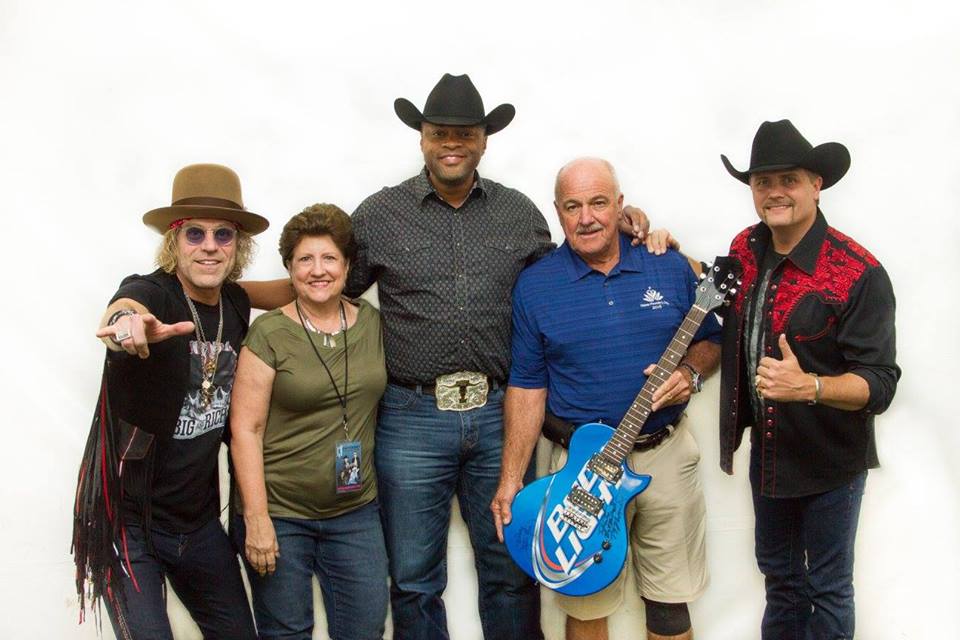 Can you believe we are celebrating 25 years of Founders' Day Festival fun this year? It has grown beyond anyone's wildest dreams, and now we are one of the biggest and best country music festivals in Florida—and we are still a free event!
Let's look back over some of our favorite Founders' Day Festival highlights while we gear up for more excitement this November!
Mayor Rusty Johnson Meets Big & Rich and Cowboy Troy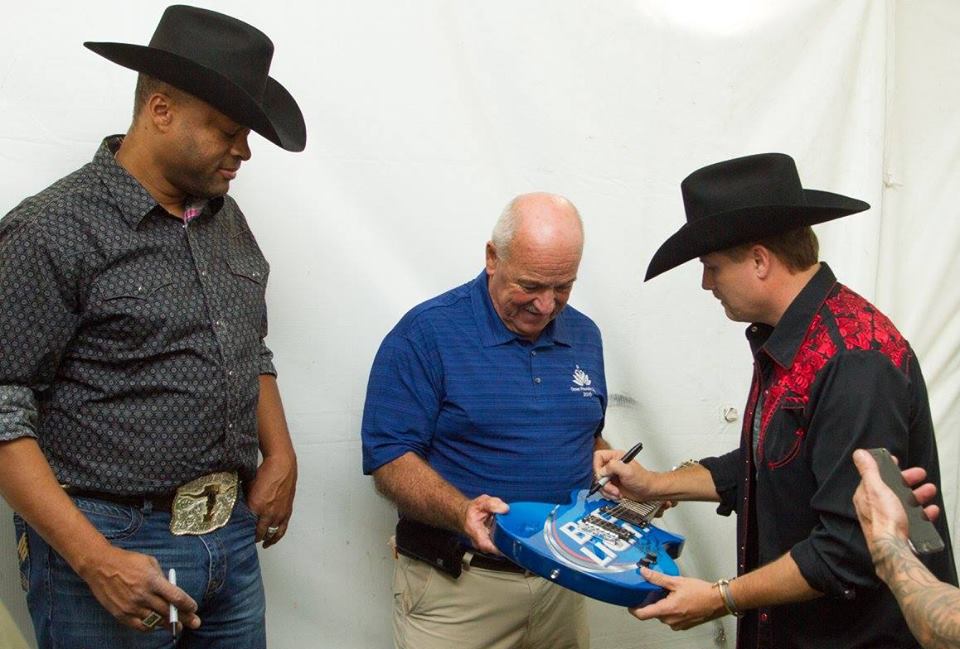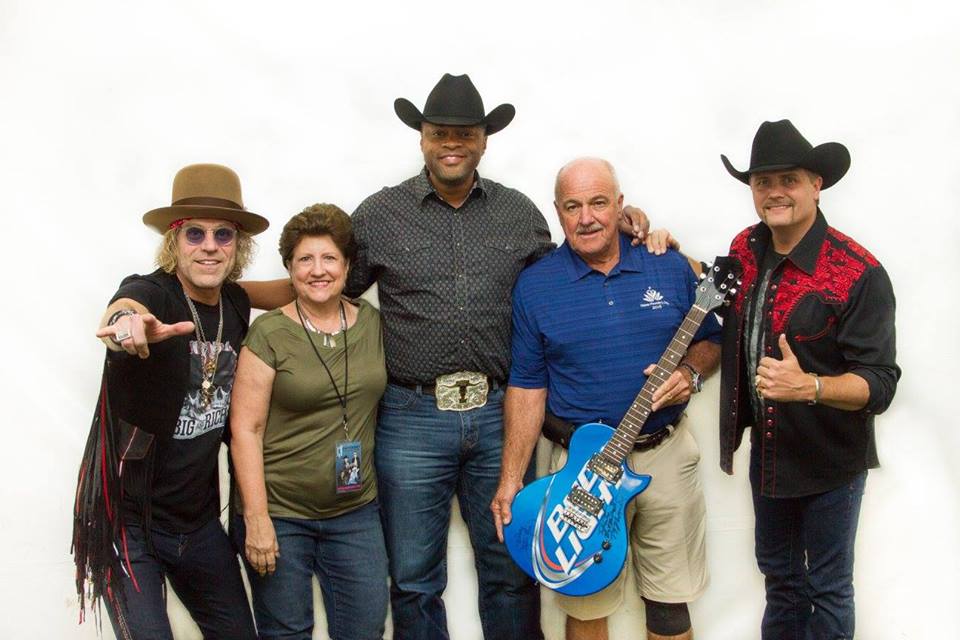 It's official: our mayor is cooler than the average mayor. Our very own Mayor Rusty Johnson met Big & Rich with Cowboy Troy, and even got their signatures on a guitar! You can see Big & Rich again this year on Saturday November 3rd!
Performance by Legendary Dwight Yoakam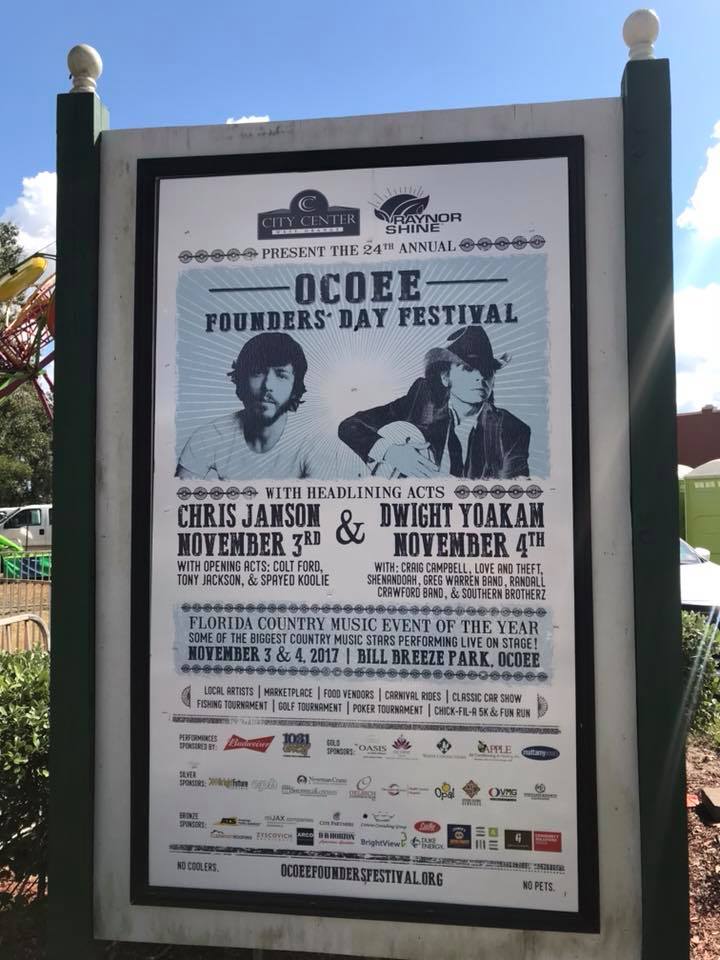 The Ocoee Founders' Day stage has seen some truly amazing acts, like last year's headliners Chris Janson and Dwight Yoakam. With over 25 million records sold in his life, he is surely one of the country music greats and we were proud to have him at Central Florida's best free country music festival. We had a great crowd come out to legendary performer Dwight Yoakam, and it was an amazing show! Check out this year's schedule and our incredible music acts we have planned.
Snapchat Filters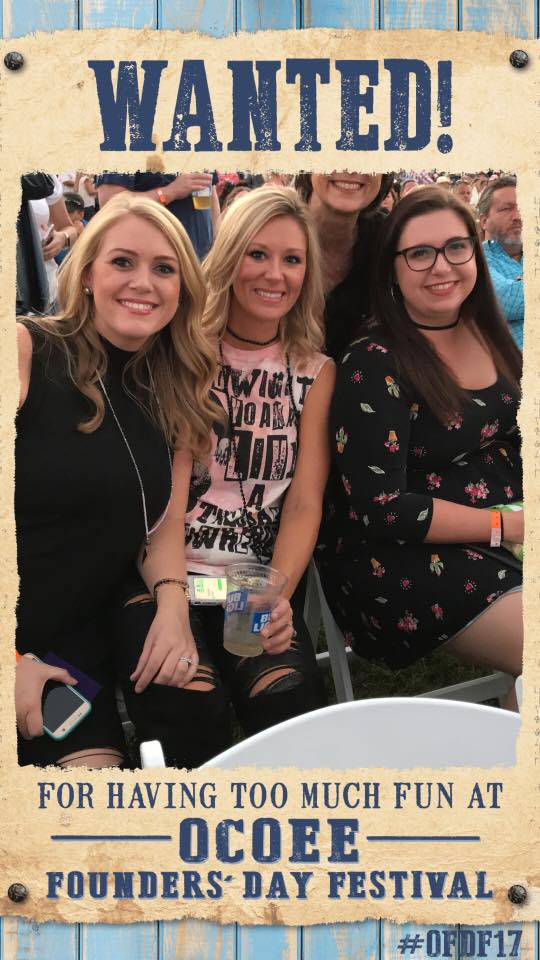 To add some more fun to your Founders' Day pics, we added custom Snapchat filters! Follow us on Snapchat @OcoeeFounders so you can snap and share again this year. We have lots of great pics from Founders' Day over the years, and you can see them in our gallery—are you in there?
We are sure to make some more amazing memories this year for our 25th anniversary, so come out November 2nd and 3rd for Central Florida's best free country music festival! Whether you are there for the rides, food, marketplace, or music, there will be family fun for everyone. Don't miss it!